anCnoc is a distillery that creates a great whisky but it isn't widely known… and I think it has to do with the fact that they love to change their name from time to time.
"Great whisky! With that great fingerprint of anCnoc. But if you want to listen to me, get the 12 years old, it is better value for the money"
90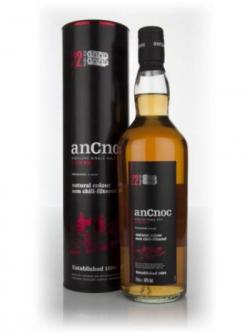 This dram has a gold-like color.

Nose (90): more than average. honey, vanilla, wood, citrus, floral. anCnoc's seal on this one. Unmistakable.

Palate (91): powerful, oily. honey, vanilla, citrus, spices, cinnamon, candies. Fantastic! but it doesn't looks like 22 years old. It is more vibrant and young.

Finish (90): longer than average. honey, spices, candies.

So based on other whiskies I have already tasted I rate this anCnoc 22 Year Old with 90 points over 100.

It is a great value whisky, but bang for the buck I would buy the 12 years old.