"I am not a big fan of this style of gins. But on its own style it is a wise choice."
82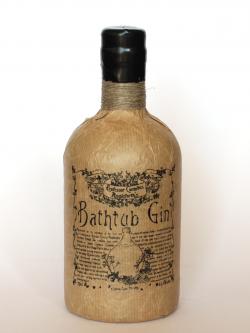 An extraordinary gin, produced by the enigmatic Professor Cornelius Ampleforth. Made using the traditional method of Cold Compounding (or in layman's terms – infusing). Very high quality copper pot-still spirit is infused with ingredients including Juniper, Orange Peel, Coriander, Cinnamon, Cloves and Cardamom.


This dram has a white-like color.

Nose (84): more than average. juniper, lemon, herbal. Like every gin out there but a clearer juniper and lemon aroma. I am not a big fan of this style of drinks.

Palate (81): light, dry. lemon, juniper, herbal.

Finish (80): average. juniper, citrus.

So based on other whiskies I have already tasted I rate this Bathtub Gin with 82 points over 100.