"Lovin' it. Peat muscle with a nice hit of honey."
91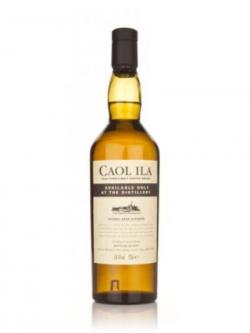 The very rare and very special distillery only bottling from Caol Ila. To get this stuff usually, you have to go all the way to Islay! This was launched at the 2007 Feis Ile, and it has a lovely sweetness and sootiness. Very tasty!


This dram has a white wine-like color.

Nose (91): more than average. peat, honey, salt, iodine, citrus, earth, vanilla.

Palate (92): powerful, oily. peat, salt, honey, citrus, spices, wood, pear. Peat-tacular! Peat muscle without big complications. Lovely.

Finish (90): longer than average. peat, honey, citrus, salt.

So based on other whiskies I have already tasted I rate this Caol Ila Distillery Only with 91 points over 100.