"I am really regretting not having attended Feis Ile festival. Gorgeous dram."
91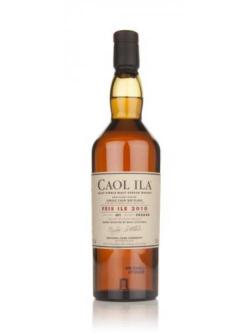 The 2010 Feis Ile saw some exceptional special releases. Caol Ila offered this stunning natural cask strength bottling, filled into cask number 305646 (a European oak sherry cask) 9th August 1999 and bottled in 2010 after it was specially hand selected by Billy Stitchell.


This dram has a white wine-like color.

Nose (90): more than average. toffee, biscuits, peat, honey, floral, salt. Really malty whisky with nice toffee notes.

Palate (92): smooth, powerful, oily. peat, toffee, spices, honey, vanilla, citrus, floral, salt.

Finish (91): longer than average. peat, wood, floral, salt.

So based on other whiskies I have already tasted I rate this Caol Ila Feis Ile 2010 with 91 points over 100.