"Quite interesting brandy: smells of CocaCola, tastes of curry and finish with candies."
86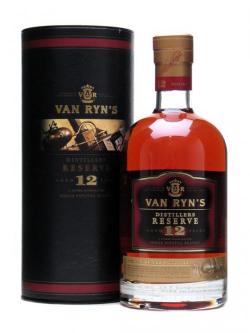 A South African brandy, Van Ryn's Distillers Reserve is aged for 12 years, and it won at the International Wine and Spirits Competition three times.


This dram has a tawny-like color.

Nose (86): strong. grapes, floral, citrus, honey, wood, a little lavender, nutmeg.

Palate (86): smooth, oily. grapes, wood, a little curry, floral, citrus. Yes! Curry, in a brandy! Interesting.

Finish (87): long. grapes, citrus, floral, candies.

So based on other whiskies I have already tasted I rate this Van Ryn's 12 Year Old Distiller's Reserve Brandy with 86 points over 100.
Buy this bottle at
Save money when you buy Single Malt Whisky online. Check for the best prices from best online shops below: