"Good grain whisky just a bit short of being great."
90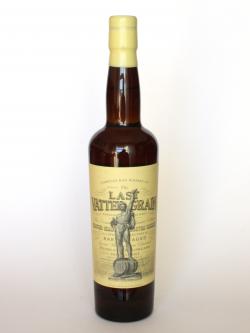 Launched alongside Compass Box The Last Vatted Malt, The Last Vatted Grain was launched to mark the end of "vatted whisky".

From the 22nd November 2011, blends of single grain whiskies may no longer be called "vatted grains". Instead, they must be labelled "blended grain whisky".

This particular stunner is a mix of 42 year old Invergordon, 14 year old Cameron Bridge, 29 year old Carsebridge and 20 year old Port Dundas.


This dram has a fino-like color.

Nose (91): more than average. corn, honey, spices, vanilla, wood, banana, tropical fruits.

Palate (90): smooth, powerful. honey, corn, spices, wood, fruits, cinnamon. Very nice but light. I prefer stronger whiskies.

Finish (89): longer than average. honey, corn, spices, cinnamon.

So based on other whiskies I have already tasted I rate this Compass Box Last Vatted Grain with 90 points over 100.