A few weeks ago I was offered to taste the new Crown Royal Regal Apple. This is a new member of the Crown Royal family and part of a new tendency in the whisky world: infused whisky liqueurs.
As usual with Crown Royal whiskies, it is presented in a lovely box with a precious green velvet bag and just 35% ABV and I really don't understand why not selling it at 40% ABV. Really, this has to be either fantastic or a complete failure. Let's taste it because I am getting excited.
"I suppose they were not thinking bout whisky sippers here... if you survive the initial apple wave, you have a decent Crown Royal here"
84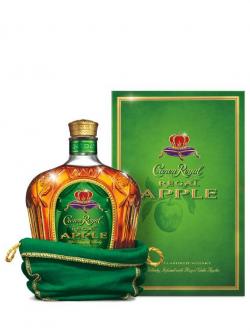 This dram has a cooper-like color.

Nose (80): more than average. apples, citrus, honey, spices. Overwhelming apple punch! It isn't bad, it is just apples... I suppose this is what you want of a shot but not what I expect of a Crown Royal

Palate (86): smooth, oily. honey, apples, citrus, spices, cinnamon, wood, toffee.

Finish (86): longer than average. honey, apples.

So based on other whiskies I have already tasted I rate this Crown Royal Regal Apple with 84 points over 100.

Miguel says…
I am not a big fan of liqueurs but this Crown Royal Regal Apple really delivers what it promises a delicious Crown Royal ( why water it down to 35%? ) with lots of apple aromas that although overwhelming on the nose works really great on the palate. If you enjoy this, don't miss Compass Box Orangerie or the fantastic Glenfiddich Honey liqueur ( we miss you! )
They recommend Crown Royal Regal Apple for cocktails… I will try this weekend a apple-flavoured Manhattan and share with you what I discover.