"Lovely as always. You can't go wrong with an Aberlour A'bunadh"
90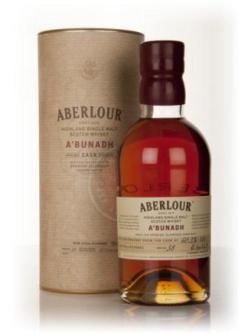 Aberlour A'bunadh is a cask strength Speyside single malt whisky that is released by the distillery in small batches each with a slightly different profile but all on the sherry monsters style.

This is batch 38.

Really a must have and a whisky that is almost near to the almighty Macallan 10 years old Cask Strength.


This dram has a mahogany-like color.

Nose (89): more than average. honey, floral, candies, meat stock, wood.

Palate (92): powerful, oily. honey, nuts, floral, citrus, spices, wood, liquorice.

Finish (90): longer than average. honey, spices, citrus, nuts.

So based on other whiskies I have already tasted I rate this Aberlour a'Bunadh Batch 38 with 90 points over 100.