If you find yourself alone, riding in the green fields with the sun on your face, do not be troubled. For you are in Elysium, and you're already dead!
The movie

Maximus is a powerful Roman general, loved by the people and the aging Emperor, Marcus Aurelius.
Before his death, the Emperor chooses Maximus to be his heir over his own son, Commodus, and a power struggle leaves Maximus and his family condemned to death.
The powerful general is unable to save his family, and his loss of will allows him to get captured and put into the Gladiator games until he dies.
The only desire that fuels him now is the chance to rise to the top so that he will be able to look into the eyes of the man who will feel his revenge.
The dram: Aberlour A'bunadh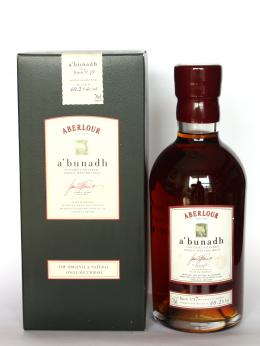 A really great dram at a very reasonable price for cask-strength whisky of this exceptional quality.
Aberlour a'bunadh is hugely sherried and intensely flavoured: a whisky to cherish.
Looking at the glass this whisky remind me of the barley fields, of the grapes and raisins drying under the sun, of the dark bodegas at Jerez. It's a powerful dram that can light even darkest places.
Smelling it is like swimming in nuts, honey, sherry and flowers. Something that transcends the drink itself…
[buy-button permalink="aberlour-abunadh-batch-17"]