Master of Malt launched a few years ago a blended whisky called The Lost Distilleries Blend. The idea is that the whisky is created, crafted, using malts and grain whiskies from silent distilleries.
The list of closed distilleries of Scotland is a bit long but malts that can be obtained nowadays are Littlemil, Port Ellen, Caperdonich, Brora, Glenury Royal, … so the idea of creating a blended whisky with this is simply awesome. The second batch of this The Lost Distilleries Blend has recently won the World's Best Blended Whisky at World Whiskies Awards ( or WWA for friends ) 2014. And this is no minor achievement, other years winners are whiskies like Hibiki 30 years old or Jameson Select Reserve.
The recipe is undisclosed but let's taste it and let discuss what it can be and how old you would say it is.
The Lost Distilleries Blend Batch 4
"Lovely floral... I wasn't expecting this kind of whisky... it is much like nosing in a spring garden with a tiny bit of peat hidden there. Littlemill?"
92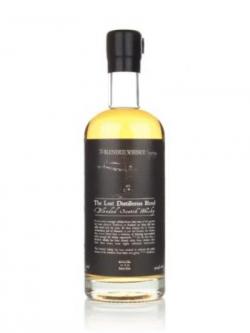 This dram has a fino-like color.

Nose (91): more than average. floral, ginger, honey, citrus, vanilla. Fantastic nose. It is something quite familiar between floral and fruity but I can't spot it... maybe ginger but not sure.

Palate (93): powerful, oily. floral, candies, parma violets, honey, citrus, wood, vanilla, spices.

Finish (92): longer than average. floral, honey, spices, peat.

So based on other whiskies I have already tasted I rate this The Lost Distilleries Blend - Batch 4 with 92 points over 100.

Miguel says…
Well, I have to say that I was expecting something like a crazy old Port Ellen and well… definitively this is not. The whisky has something old inside, around 20 or 30 years old and ex bourbon cask. It isn't crazy old whisky and if there is sherry here it is in a little proportion. It has a trace of peat on the taste so it can has a tiny drop of Port Ellen or Brora… but due to the way it tastes I really think the main component here could be an old Littlemil. But who knows… have you tasted it? What do you think it could be?
I have enjoyed each drop of it… certainly is a magnificent whisky.