"Woody and like dust at first but then turns into a marvelous candies and flowers. Highly recommended. "
90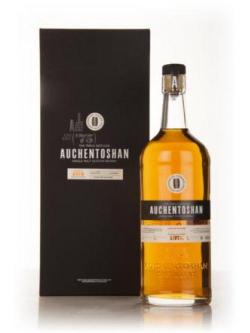 A very limited release edition Auchentoshan 1975.

This has been aged for thirty-five years in bourbon casks before bottling. Just 500 bottles of this have been released, and the whisky is described as having a butterscotch and rum& raisin toffee character.

Marvelous candies and floral aromas in this Lowlands single malt whisky.


This dram has a amber-like color.

Nose (91): average. candies, floral, vanilla, citrus, cinnamon, wood.

Palate (90): smooth, powerful, oily. candies, spices, vanilla, floral, citrus, cinnamon, wood.

Finish (90): longer than average. wood, sweet, cinnamon, floral.

So based on other whiskies I have already tasted I rate this Auchentoshan 35 Year Old 1975 - Bourbon Cask Matured with 90 points over 100.