A few weeks ago I received an email offering me to taste a new whisky from USA called SIA. Umm, free whisky… umm too good to be true. Let me introduce you SIA and then I explain you a few things that really raised my expectations.
SIA was funded through Kickstarter by Carin Luna-Ostaseski using malts from Speyside, Highlands and Islay… well… so SIA is a Scotch whisky and bottled in Scotland by… guess who… Douglas Laing & Co!. Yay! The makers of Peat Monster and Scallywag. Yay!
The whisky is bottled at 43% ABV and has a decent ratio of malt/grain, with around 40% of single malts whiskies into the recipe…
Enough smalltalk… let's taste this whisky!
SIA Blended Scotch Whisky
"Quite gorgeous! This blended whisky has three or four secrets inside... and the grain join to the chorus to make it even more yummy and delicious!"
88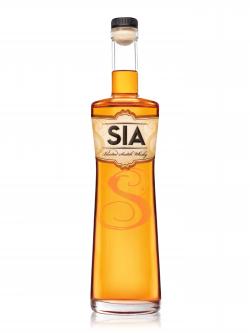 This dram has a amber-like color.

Nose (88): more than average. honey, spices, citrus, cinnamon, peaches, vanilla, smoke, tobacco, corn.

Palate (87): light, powerful. honey, vanilla, spices, citrus, wood, smoke, peaches.

Finish (88): longer than average. honey, smoke, spices.

So based on other whiskies I have already tasted I rate this SIA Blended Scotch Whisky with 88 points over 100.

Miguel says…
Wooha! I have been taken by surprise! This whisky is really nice and I find quite surprising that in the leaflet is written: "What I found is so many consumers think of Scotch as heavy, smoky… something their father or grandfather would drink"… one of the things I love from this whisky is exactly that! It is slightly peated and definitively it isn't a light poor whisky, here the grain whisky adds complexity and a extra layer of awesomeness into the blend. Damn! I really love it! [ Note to self: When wife isn't looking at, order one or two! ]
And definitively… this is to good to by mixed! Enjoy it straight! Grow up!