"Mindblowing Japanese blended whisky! I wasn't ready for something so good. Ordering right now"
91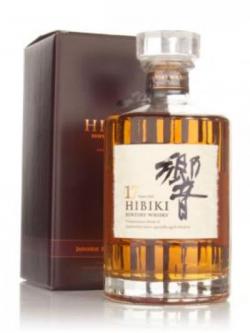 A fantastic Japanese blend, made with aged malt and grain whiskies from Suntory's three distilleries. Spicy and sophisticated, this is great for catching people out at blind tastings. Recently awarded a Gold 'Editor's Choice' award from Whisky Magazine and picked up the top prize in its category at the World Whisky Awards 2010

This dram has a cooper-like color.

Nose (91): more than average. honey, vanilla, citrus, cinnamon, spices, wax, fruity. Lots of Yamakazi single malt on this whisky.

Palate (91): powerful. honey, fruity, nuts, leather, citrus, pears, vanilla, cinnamon, wood. Delicious

Finish (90): longer than average. honey, nuts, citrus, peat.

So based on other whiskies I have already tasted I rate this Suntory Hibiki 17 year with 91 points over 100.