"Marvelous! The first batch of this Bunnahabhain was a sherry monster, this one although matured also in a sherry cask is a different and even better whisky. I love it!"
91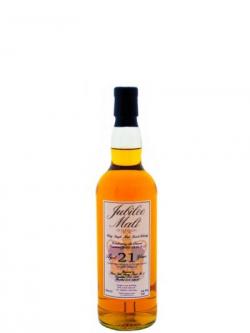 After selling out the first batch in a matter of hours, here it is the second batch of Bunnahabhain Jubilee Malt from The Whisky Barrel.

This Bunnahabhain has been matured in a single fresh sherry butt cask #3.

To commemorate Her Majesty Queen Elizabeth Diamond Jubilee (1952-2012) TheWhiskyBarrel.com present our second release of Jubilee Malt, this time Extra Regal.

Superb whisky! Really don't miss it even if you are republican!


This dram has a gold-like color.

Nose (91): more than average. some honey, peat, peaches, vanilla, tobacco, citrus. Lovely honey aroma! The way Bunnahabhain does! I like it.

Palate (92): smooth, powerful, oily. honey, peat, fruits, peaches, spices, pepper, vanilla, citrus. Powerfully awesome!

Finish (91): longer than average. wood, honey, pepper.

So based on other whiskies I have already tasted I rate this Bunnahabhain 21 Year Old Jubilee Malt II Sherry Cask with 91 points over 100.

Thanks to The Whisky Barrel for this great sample.