"Superb sherried stuff. Perfect cask with a delightful note of sulphur, and no, I am not drunk! I love this whisky!"
91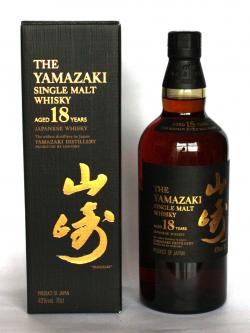 A wonderful example of what Japanese whisky is capable of. We absolutely love this. Extremely smooth, with great complexity and a lovely balance of fruit, silky malt and a touch of smoke.

This dram has a cooper-like color.

Nose (91): more than average. nuts, honey, varnish, citrus, floral. Stunning nose! A legendary sherry monster!

Palate (91): powerful, oily. honey, nuts, a little sulphur, leather, citrus, wood, floral. In this whisky the sulphur note is even a positive thing. I like how it works there.

Finish (91): longer than average. honey, nuts, pepper.

So based on other whiskies I have already tasted I rate this Suntory Yamazaki 18 year with 91 points over 100.