"Not so much peat as they make you think."
88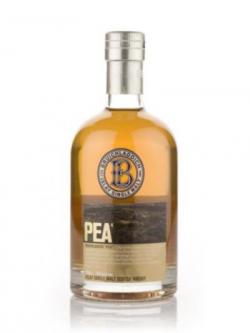 A newer release to replace the 3D bottling, a more peat rich single malt from the Bruichladdich distillery with phenol levels of 35ppm, though it does not overbear the typical 'Laddie characteristics


This dram has a fino-like color.

Nose (88): strong. peat, citrus, floral, honey.

Palate (89): light, oily. peat, orange zest, floral, honey, wood, spices.

Finish (88): long. burnt wood, citrus, floral.

So based on other whiskies I have already tasted I rate this Bruichladdich Peat with 88 points over 100.