"Light but very nice rum. It should have been bottled at 46% or 50% to have a great rum here."
84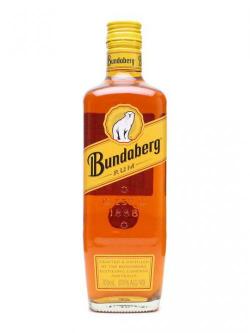 70cl / 37% - Bundaberg is a famous rum with a cult following from Northern Queensland in Australia.'Bundy', as it is affectionately known, is an institution in Oz and continues to win new fans abroad.


This dram has a gold-like color.

Nose (85): more than average. sugar cane, fruits, pineapple, floral, molasses.

Palate (84): light, smooth. sugar cane, caramel, fruits, raisins, cinnamon.

Finish (84): average. sugar cane, sugar, cinnamon.

So based on other whiskies I have already tasted I rate this Bundaberg Rum with 84 points over 100.