"A good brandy."
83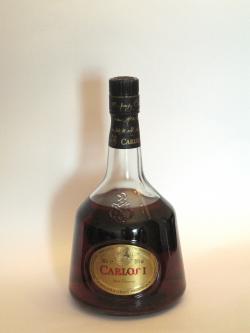 In the second decade of the XX century, Domecq brothers decided to increase their involvement in wines and brandies. Encouraged by the magnificent reception and consolidation in the market for brandy Fundador, decided to bring out the old brandies caks stored with care by their father.

Thus was born Carlos I, Solera Gran Reserva that would represent the best brandies from Domecq. It official presentation took place in 1927.


This dram has a mahogany-like color.

Nose (80): more than average. raisins, brown sugar, grapes, nuts.

Palate (90): smooth, powerful. sweet, raisins, wood, pear, cinnamon, brown sugar.

Finish (80): longer than average. floral, brown sugar.

So based on other whiskies I have already tasted I rate this Carlos I Solera Gran Reserva Brandy with 83 points over 100.
Buy this bottle at
Save money when you buy Brandy online. Check for the best prices from best online shops below: