"I don't like the way it smells but it has a good solid taste althought it doesn't taste of whisky at all."
80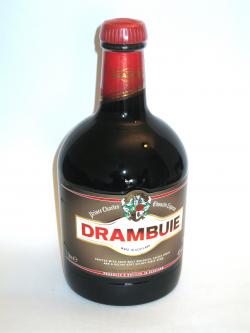 Drambuie Liqueur is a truly unique premium spirit.It blends a precious essence created for a Prince, with the finest aged malt whiskies.The result is a unique, multi-layered spirit that releases the taste sensations of malt whisky with the flavours and aromas of heather, honey, herbs and spices.


This dram has a gold-like color.

Nose (75): strong. floral, mint, ginger, liquorice.

Palate (82): viscous. sweet, sugar, mint, floral, liquorice, malt.

Finish (82): long. sweet, mint, liquorice.

So based on other whiskies I have already tasted I rate this Drambuie with 80 points over 100.
Buy this bottle at
Save money when you buy Liqueur online. Check for the best prices from best online shops below: