"Fine gin but it won't shake your world neither."
74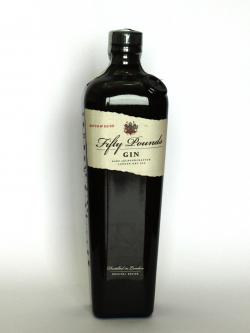 A very handsomely-presented London gin, made by Thames Distillers. Thankfully the product lives up to the stylish packaging - this is excellent stuff.


This dram has a white-like color.

Nose (72): weak. floral, juniper, citrus.

Palate (77): powerful. juniper, herbal, floral, citrus.

Finish (74): short. juniper, herbs, citrus.

So based on other whiskies I have already tasted I rate this Fifty Pounds Gin with 74 points over 100.
Buy this bottle at
Save money when you buy Gin online. Check for the best prices from best online shops below: