"A stunning malty whisky with awesome notes of honey and vanilla and bottled at cask strength. Get one!"
91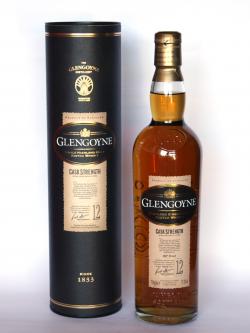 Completely unpeated, unusual in the highlands, this Glengoyne is soft, fruity and very quaffable. A fine single malt!

This Glengoyne single malt whisky is bottled at cask strength and has a wonderful sweet malt character.

Definitively this whisky is something you shouldn't miss. If you enjoyed this, you should try this awesome Linkwood bottled by Duncan Taylor


This dram has a gold-like color.

Nose (92): strong. biscuits, honey, vanilla, citrus, almonds. Incredible malty whisky. Lovely.

Palate (91): light, oily. malt, fruity, honey, wood, vanilla.

Finish (91): long. malt, honey, floral.

So based on other whiskies I have already tasted I rate this Glengoyne 12 year Cask Strength with 91 points over 100.