"Something strange and spicy appears on the taste that breaks a light and floral whisky."
83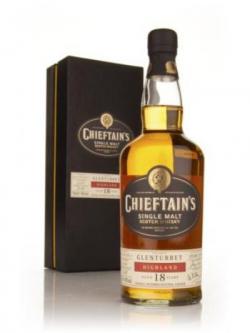 An 18 year old from Ian MacLeod's Chieftain's Choice range. This was distilled in October 1990 and aged for 18 years in cask number 91781 before bottling in May 2009. A release of 312 bottles.


This dram has a gold-like color.

Nose (82): average. honey, floral, pepper, citrus. Very light whisky and overall floral aromas.

Palate (85): light. honey, floral, citrus, paper, spices.

Finish (83): average. floral, honey, a little wood.

So based on other whiskies I have already tasted I rate this Glenturret 18 year 1990 Chieftain's Choice with 83 points over 100.