"The first Kilchoman that I taste that shows signs of its real age. Anyway it is a good whisky but not as good as the rest of them."
91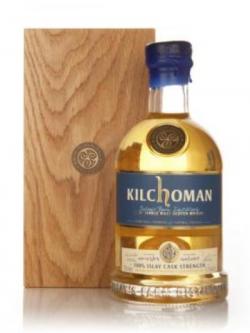 The first ever 100% Islay release from Kilchoman, this is the incredibly rare natural cask strength edition. It was bottled from casks 100 thru' 103/08, and there are 1,060 numbered bottles, each coming in a very handsome wooden box.


This dram has a white wine-like color.

Nose (92): more than average. sweet, honey, peat, liquorice, vanilla.

Palate (90): smooth, powerful, oily. peat, honey, floral, citrus, liquorice, salt, wood.

Finish (90): longer than average. peat, a little sweet, floral.

So based on other whiskies I have already tasted I rate this Kilchoman 100%Islay Cask Strength with 91 points over 100.