"Quite good nose. This whisky is promising. Keeping an eye on this distillery."
91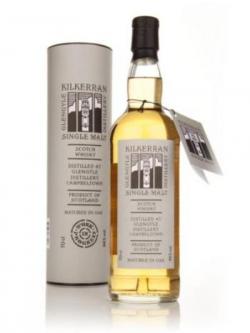 The second release in the Kilkerran Work in Progress series. Bottles will be released at regular intervals until the whisky finally reaches full maturity. It's a great way of watching the whisky develop. This June 2010 edition is part of a release of 15,000 bottles.

This dram has a gold-like color.

Nose (93): powerful. malt, biscuits, honey, peat, floral, citrus.

Palate (90): light, smooth, oily. malt, honey, floral, peat, spices, wood.

Finish (89): long. honey, citrus, floral, a little peat.

So based on other whiskies I have already tasted I rate this Kilkerran Working in Progress 2nd Release with 91 points over 100.