"Definitively newmake. Imagine grappa with barley notes."
74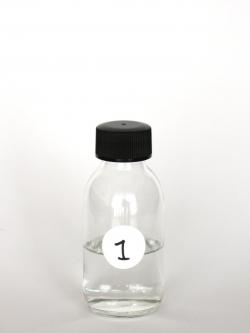 Part of Mackmyra new released whiskies, Vit Hund isn't a whisky itself right now. It is Mackmyra spirit as it left the still with no contact with wood. So if you can't visit Sweden, this is the nearest thing you can be of a just born Mackmyra single malt whisky.


This dram has a white-like color.

Nose (76): more than average. floral, berries, citrus. Very newmake. Smells like grappa but slightly more pleasant.

Palate (73): dry, oily. floral, oily, grapes, citrus, a little barley. Grappa! I swear this is grappa!

Finish (73): average. citrus, floral.

So based on other whiskies I have already tasted I rate this Mackmyra Vit Hund with 74 points over 100.
Buy this bottle at
Save money when you buy Single Malt Whisky online. Check for the best prices from best online shops below:
Lots of thanks for @TheScotDreamer and @AngelasShare for inviting me to Mackmyra Blind tasting.