87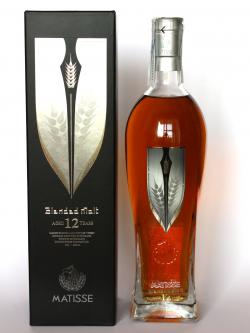 Strongly favoured by Jim Murry who has scored it as a very impressive 93 points! We are looking forward to trying this tasty sounding blended malt.


This dram has a amber-like color.

Nose (88): strong. malt, citrus, honey, vanilla, wood.

Palate (87): light, smooth. malt, citrus, floral, honey, wood, smoke.

Finish (86): longer than average. malt, citrus, honey.

So based on other whiskies I have already tasted I rate this Matisse Blended Malt 12 year with 87 points over 100.