"A good whisky with a interesting nose and slightly peated on palate. Happy!."
87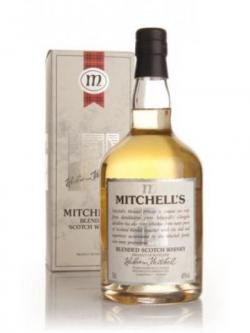 Mitchell's a blended whisky from Springbank's owners J and A Mitchell. This is based on whisky from Glengyle single malt.


This dram has a white wine-like color.

Nose (89): more than average. honey, vanilla, toffee, spices, wood, pineapple.

Palate (87): light, smooth. honey, spices, peat, wood, citrus. Slightly peated touch but it is just a small light touch.

Finish (85): average. honey, spices, wood, smoke.

So based on other whiskies I have already tasted I rate this Mitchell's Blended Scotch Whisky with 87 points over 100.
Buy this bottle at
Save money when you buy Blended Whisky online. Check for the best prices from best online shops below: