"Super grain whisky. Haven't I bought a bottle of Carsebridge for Christmas that would have been my best option. Quite dramtastic whisky sir!"
93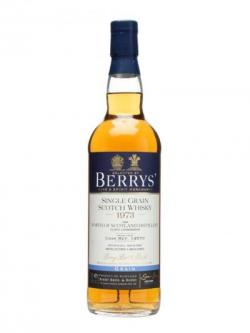 A 1973 vintage single grain whisky from North of Scotland, founded in 1958, closed in 1980 and dismantled in 1993. This was aged for 38 years before being bottled in 2012 by Berry Brothers and Rudd.


This dram has a gold-like color.

Nose (92): more than average. cereals, honey, vanilla, red mature fruits, citrus, spices, roses.

Palate (93): powerful, oily. honey, wood, nutmeg, citrus, ginger, spices, candies.

Finish (93): long. candies, floral, spices.

So based on other whiskies I have already tasted I rate this North of Scotland 1973 / Cask #14570 / Berry Bros& Rudd Single Whisky with 93 points over 100.