"High strength gin with a fine taste. It will do great in your cocktails."
77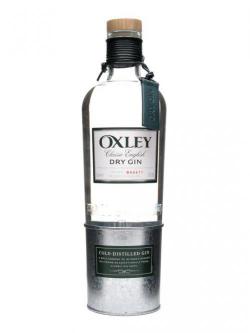 100cl / 47% - Oxley's is a smart new English gin, made using the extremely unusual 'cold distillation' technique. Cold distillation employs a vacuum to remove the pressure from within the still lowering the temperature to below -5°C, causing the spirit to 'boil'.


This dram has a white-like color.

Nose (74): average. juniper, citrus, floral, herbs.

Palate (79): smooth, powerful. floral, herbs, citrus, juniper, spices.

Finish (77): average. juniper, herbs, floral.

So based on other whiskies I have already tasted I rate this Oxley Gin with 77 points over 100.
Buy this bottle at
Save money when you buy Gin online. Check for the best prices from best online shops below: