80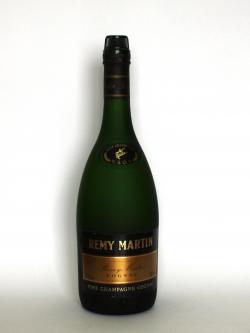 Remy Martin V.S.O.P. is made by distillation of wines exclusively from the two most select areas of Cognac and Champagne, which gives the name of "Fine Champagne". This union produces a smooth texture and rich fruit palate, floral with notes of spices.


This dram has a cooper-like color.

Nose (80): more than average. grapes, somechampagne, wood, spices, citrus.

Palate (80): smooth, powerful. grain, sweet, floral, citrus, grapes.

Finish (80): average. corn, floral, citrus.

So based on other whiskies I have already tasted I rate this Remy Martin VSOP Cognac with 80 points over 100.
Buy this bottle at
Save money when you buy Brandy online. Check for the best prices from best online shops below: