"Very poor and synthetic. Avoid it!"
67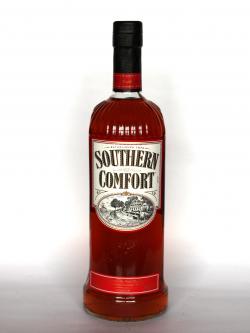 The excitement and vibrancy of New Orleans is what attracted bartender Martin Wilkes Heron. In 1874, he decided that the home of Mardi Gras deserved a smoother alternative to the harsh whiskies from Kentucky and Tennessee. By adding a secret blend of fruits and spices, he struck upon the perfect combination - Southern Comfort. Later, in 1900, Southern Comfort picked up a Gold Medal for quality and taste at the Paris World Exposition. Another followed four years later at the St Louis World Fair. Today, New Orleans wouldn't be the same without Southern Comfort. Best enjoyed with lime and lemonade, its distinctive taste is shared by friends on great nights. No wonder Southern Comfort's the drink at the heart of Mardi Gras - the best party in the world.


This dram has a amber-like color.

Nose (60): more than average. vomit, amoxiciline, sweet, peaches. Awful smells. Really synthetic.

Palate (70): oily. sweet, peaches, wood, honey. God blessed that this doesn't taste like it smells.

Finish (70): short. sweet, a little peaches.

So based on other whiskies I have already tasted I rate this Southern Comfort with 67 points over 100.
Buy this bottle at
Save money when you buy Liqueur online. Check for the best prices from best online shops below: