"Tastes a bit young but it is a very interesting japanese whisky."
88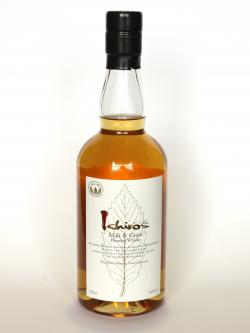 A blend from the king of independent Japanese distillers, Ichiro Akuto.

In addition to whisky from his own stocks, including potentially Hanyu and Karuizawa as well as his own Chichibu distillery, and possibly also some components distilled at other Japanese distilleries and from other countries.

This dram has a gold-like color.

Nose (87): more than average. honey, vanilla, alcohol, floral.

Palate (88): smooth, oily. honey, floral, liquorice, citrus, fruits.

Finish (89): longer than average. honey, pepper.

So based on other whiskies I have already tasted I rate this Ichiro's Malt& Grain with 88 points over 100.
Buy this bottle at
Save money when you buy Blended Whisky online. Check for the best prices from best online shops below: