"Interesting and promising single malt from Finland. It tastes a bit young but it is already a good whisky."
86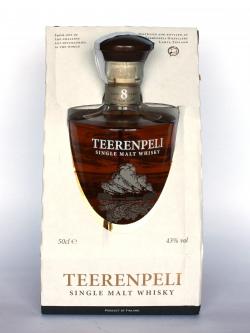 Teerenpeli distillery was founded in 2002 at the brewery of the same name in Lahti, Finland, and the name means 'flirtation' or 'dalliance'. We tried this 8yo at Whisky Live and were knocked out at how balanced and tasty it was - this is a very well-made whisky and is destined to be a huge hit.

This dram has a fino-like color.

Nose (86): more than average. honey, herbs, pepper, citrus. Slightly newmake but still nice.

Palate (87): powerful. honey, pepper, ripe fruits, floral, mineral.

Finish (85): average. honey, mineral, floral.

So based on other whiskies I have already tasted I rate this Teerenpeli with 86 points over 100.