I have been watching The King's Speech. It is a really good film, the future king ( Colin Firth ) and his speech therapist ( Geoffrey Rush ) play both of them a great role. In case you don't know, King George VI, who, to overcome his stutter, is introduced to Lionel Logue, an unorthodox Australian speech therapist. The two men become friends as they work together, and after his brother abdicates, the new king relies on Logue to help him make a radio broadcast at the beginning of World War II.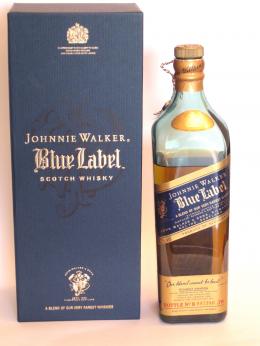 While watching the film and seeing George V who was the king that granted a royal warrant to Johnnie Walker to supply whisky to the royal family. I was thinking about my lone bottle of Johnnie Walker Blue Label.
Have you tried the George V edition? Is it different to the standard version?
Master of Malt has a sample of it for £19.95 but I don't feel like paying that for a 3cl of a whisky that may be identical to a full bottle that I have opened. Looks so much like a marketing goal…
[buy-button permalink="johnnie-walkers-blue-label"]