Well, hate is a too strong word, so maybe dislike may be better. Umm!… no, hate is fine, pure distilled clear hate. But anyway, let me explain it to you…
As you know I am from Spain, a country that in less than forty years moved from very poor to reasonably rich ( and it looks like back at fullspeed to poor again ) place. So, as in most in-development countries we had an special interest in those kind of luxury products that come from abroad, for example, Rolex watches, Mercedes Benz cars and Scotch whisky.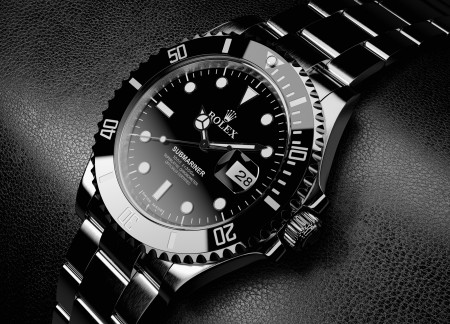 So imagine, a country where monthly income moved from £150 to £1500 in less than twenty years… so we were a nice market niche for Scotch Whisky industry, despite the fact that Spanish biggest selling whisky is DYC. So we were invaded with hordes of best whiskies Scotland could produce; Johnnie Walker Red Label, Ballantines, J&B, Cutty Sark, Dewars White Label,… you get an idea of the situation, don't you?
But between us, Spaniards, there were people getting richer and richer, people that in a few months or years turned quite wealthy due to our great ( and never crashing! ) real state bubble. And you know, rich people usually do quite stupid things, one of them is that it is not enough to be rich, you need to look like as if you were even richer. And here comes the devil… someone on the Marketing department decided to position Johnnie Walker Black Label on the luxury category, and bingo! it worked. It worked so well that Black label is synonymous of unparalleled quality in Spain and none has dared yet to defy them…
So just imagine the situation, wherever you go you have two options: drink a whisky which means DYC or drink a good whisky which means Johnnie Walker Black or Chivas 12 years old. "Oh! But Spaniards love refreshing drinks like Whisky and Cola" you will listen to people, "It is due to the weather, they prefer lighter drinks" others say.
Nuts!
I feel the true reason is that none has introduced us to single malts and how to properly enjoy them… yes, yes, you can enjoy your whisky as you prefer, but I find quite often that drinking it neat on a good glass like glencairn, copita or small tulip is how many connoisseurs enjoy their single malts.
I remember when seven years ago, I decided to get a good whisky for me and went to the shop and I bought a bottle of Chivas 12 years old. To be fair, I had lots of doubts between getting Chivas 12 years old or Cardhu 12 years old. Chivas box was more shinny so I got it. So disgusting it was that I haven't even finished it.
If it wasn't for pure luck I wouldn't be here writing this, but fortunately, one day, when having a boring conversation with a friend's friend I was overhearing a conversation between the bartender and a man with an excess of two whisky shots.
They were talking something about a ma-ca-lan or something like that. Having been my conversation more interesting I would have missed it :)
Now, just forget about trying to buy Macallan ( but you can right here, right now! ) in Spain six years ago, it was DYC, Ballantines, Johnnie Walker and with luck ( or lack of it in fact ) Chivas Regal…
So on one of my visits to Gibraltar I spotted several bottles of Macallan, two of them were in my price range, Macallan 12 years old and Macallan Elegancia. After asking the vendor about them, he explained me that Elegancia tasted less like whisky… so given I didn't enjoy Chivas at all I decided to give it a try. I didn't have any special glasses, so I just take a thumbler and something inside me was shouting that it was a real pity to add Cola or ice to that whisky and in the very moment that my nose approached the glass and my lips touched the liquid the spell was broken!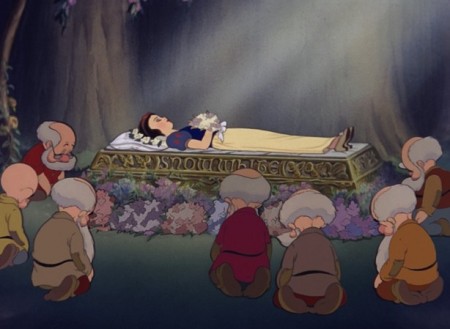 I was a free man, liberated of the tyranny of bad whisky and worse marketing. Guuau! It was so great, so nice! I didn't know whisky could be so good. So excited I was that I started wondering if this was in fact the Best whisky in the World or if there were other whiskies as good. So a few months later I got a copy of Michael Jackson's Malt Whisky Companion and read in on a row, devouring the pages literally. Then I decided to re-read it and buy anything above 85 points that was on my budget range ( less than 50€ by the way ). Oh, the good old time… I really miss Michael Jackson. I would have love to read what he would have think of these silly times we live in the whisky world…
Well, if you today buy Jim Murray's Whisky Bible and buy anything above 85 points you would have bought enough booze to send a man to the moon and back, with all the lights of the rocket working during the whole voyage. But on Michael Jackson's scoring only a few drams were worth of 85 or above. So my list was an small one with ten to fifteen whiskies. I have lost the little paper but definitively they were the first things on my collection: Ardbeg 10, Caol Ila 12 years old, Bowmore 12 years old, Macallan 18 years old, Balvenie 12 years old Doublewood, Laphroaig 10 year old, Lagavulin 16 years old, Glenfiddich 18 years old, Aberlour 10 years old…
Soon my bottle of Chivas Regal was on a corner of the small cabinet surrounded and surrounded by a good amount of delicious single malts.
I had a small website to handle my collection because when you have more than three hundred bottles you start making stupid decisions like buying the same bottle twice or not buying one bottle that was a good opportunity…
A few years later, the little webpage turned into this little blog and well… now you know why I do hate Johnnie Walker!

So what do I want? Ten million dollars in small notes, a helicopter and diplomatic passport. Oh, what were we talking about? Oops, yes, sorry. I want to enlighten people everywhere, and specially on my own country, about the possibilities of whisky beyond drowning it with ice and cola. Meanwhile I share with you my voyage into the fascinating world of whisky.
"There is no bad whiskey. There are only some whiskeys that aren't as good as others." – Raymond Chandler (American writer, 1888-1959)
Slainte!