"Old Bourbon with lots of spices around."
88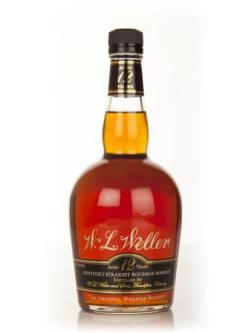 A 75cl bottle of Buffalo Trace's stunning bourbon William Larue Weller, named after the man famed for being the first to create "whetted bourbon", in which the spicy rye grain is substituted for wheat in the mash bill.

The result is a smooth, supple little sippin' whiskey.

If you like this bourbon, you really must try the high strength William Larue Weller


This dram has a cooper-like color.

Nose (90): more than average. corn, spices, pepper, a little cinnamon, old, wood, honey, floral.

Palate (88): powerful, oily. corn, honey, pepper, wood, old, floral, cloves.

Finish (87): average. floral, corn, honey.

So based on other whiskies I have already tasted I rate this William Larue Weller 12 Year Old with 88 points over 100.