"More fruity that the rest of bourbon I have had, this Woodford Reserve has a style more similar to rye whiskies."
85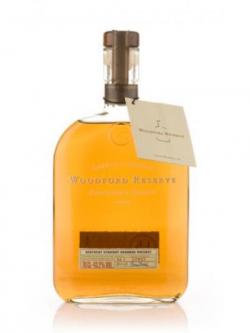 Woodford Reserve is a Kentucky Straight Bourbon Whiskey with a twist.

The mashbill for Woodford Reserve features a high percentage of rye: 72% corn, 18% rye and 10% malt.

Unusual also for being triple distilled and having the lowest proof upon entering the barrel where it matures for at least six years.

A must have Kentucky bourbon. Makes a wonderful Old-Fashioned cocktail!


This dram has a cooper-like color.

Nose (84): average. corn, fruits, mango, floral, honey, wood. Not like a typical bourbon at all. Very fruity.

Palate (86): powerful, oily. corn, floral, honey, spices, pepper, cinnamon, wood.

Finish (86): longer than average. corn, honey, floral, pepper.

So based on other whiskies I have already tasted I rate this Woodford Reserve Kentucky Bourbon with 85 points over 100.
Buy this bottle at
Save money when you buy Bourbon online. Check for the best prices from best online shops below: