Hello!
Welcome to this new serie of tastings that I starting right here and right now. What the f*** is WTF Tastings is listen to you asking? Let me explain…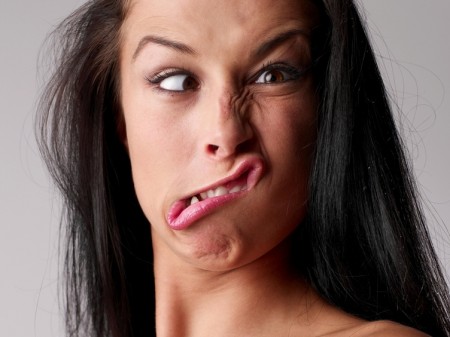 In these three years I have tasted almost 1,000 whiskies and I have realized that although I do my best for not to score whiskies because of its name, its bottle or its price I end up doing it. But don't despair! I have decided to use a new method to grab samples and taste it. I call it WTF!.
As you recall, I have several big boxes full of small whisky samples that I use to taste the latest and most interesting stuff ( and lots of boring one ). Right now I grab four or five samples that I am interested in and do the tasting. It isn't a bad way, I have enjoyed lots of tasting this way, but a problem I find is that the uninteresting stuff gets older and older in the box.
Other problem is that I start tasting stuff, for example sherry cask whiskies and usually I try to keep the tasting inside that kind of stuff, which unfortunatelly after a few drams doesn't excite you so much.
So I have decided to use an innocent hand. I, without looking, take five or six samples from the box, that it is completely unsorted and put them with the labels looking away from me. I start from left to right, open one sample, taste it, score it and then I turn the small bottle to see what I have just tasted. You can't imagine how much I have enjoyed this way. It is so impressive to taste a Canadian Club and next to it a 40 years old Glenury Royal. Also I see that scores are now dropping below the 90's mark which it is also a great thing.
Well, here are the whiskies of this first round.
1st sample: Glencadam 32 years old 1977
First sample, it has a dark color… It looks promising and so I should buy glasses for blind tastings.

"Perfect sherry whisky! Quite powerful and very well aged, this Glencadam is truly a Old and Rare dram"
92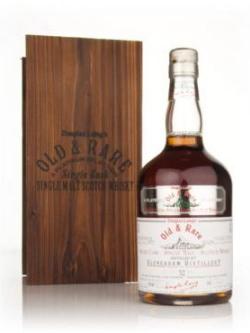 A sumptuous ( and natural ) colour on this Glencadam 1977, bottled from a single sherry cask by Douglas Laing for their rarely-less-than-pretty-amazing Platinum Selection.

This dram has a tawny-like color.

Nose (91): more than average. honey, wood, fruits, apples, citrus, spices, dates.

Palate (92): powerful, oily. honey, wood, nuts, citrus, spices, cinnamon.

Finish (92): longer than average. honey, wood, citrus.

So based on other whiskies I have already tasted I rate this Glencadam 32 Year Old 1977 - Old and Rare Platinum (Douglas Laing) with 92 points over 100.

Hurray! There is no better way of starting a new blind tasting that with such fantastic whisky. Now it can only get worse… or no.
2nd sample: Canadian Club
And well, this is definitively one of the greatness of this kind of blind tastings, after an impressive Glencadam I have tasted this poor whisky. The diference is even greater because of the previous dram, ouch, so good.
3rd sample: World Whisky Day Blend
Umm, this is serious stuff. A bit light but the nose is quite promising. Oh, I didn't think it was a blended whisky. Most Master of Malt Blends are fantastic stuff but a bit light on palate… maybe older grain maybe more abv…
4th sample: Caperdonich 38 years old 1972 Rarest of the Rare Duncan Taylor
Holy shit! Oh my! After the first sample I didn't think I would find something better but here it is Rarest of the Rare, a fantastic Caperdonich of almost 40 years old. Oh man! I really love this stuff. Glencadam, Canadian Club and Caperdonich! Like a rollercoaster.
5th sample: Glenburgie 26 years old 1985 Auld Duncan Taylor
Miguel says…
What the f***! It is the most fantastic and exciting tasting I have done since the great Berry Bros Twitter Tasting. Definitively you will read more of this tastings in the future. I plan to start reducing my samples box at a good rate.