"Nice but a hell more subtle than Yamazaki. Although Hakushu single malt is supposed to be peated I get no peat on this one"
89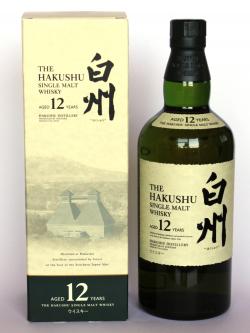 A perennial favourite and a must-try for anyone interested in discovering Japanese whisky. Hakushu is owned by Suntory, founders of the first Japanese distillery, Yamazaki. The original Hakushu distillery was built in 1973, with another distillery building called Hakushu Higashi (west) added in 1981.


This dram has a gold-like color.

Nose (89): more than average. honey, floral, citrus, peat, wax. Interesting but more subtle than Yamazaki.

Palate (89): powerful, oily. honey, floral, wood, spices, pepper, vanilla, smoke, citrus. Nice. Really complex taste.

Finish (89): longer than average. honey, citrus.

So based on other whiskies I have already tasted I rate this Hakushu 12 year with 89 points over 100.
Buy this bottle at
Save money when you buy Single Malt Whisky online. Check for the best prices from best online shops below: