"A real whisky experience from Japan with lots of fruits and spices over a delicate peat layer."
90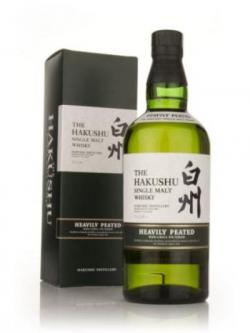 Very interesting single malt from Hakushu Japanese whisky distillery.

Part of the Suntory stable, Hakushu creates peated malts that are used in Suntory blended whiskies. This heavily peated malt was bottled as a single malt and offers a really interesting proposal that won't disappoint you.

A fruity peaty experience. If you like you should try something from Caol Ila or Bunnahabhain.


This dram has a fino-like color.

Nose (90): more than average. peat, fruits, pears, strawberries, citrus. Really surprising nose.

Palate (90): smooth, powerful, oily. Peat, sweet, fruits, floral, pepper, citrus. Very spicy.

Finish (91): longer than average. peat, menthol, pepper, citrus.

So based on other whiskies I have already tasted I rate this Hakushu Heavily Peated with 90 points over 100.