90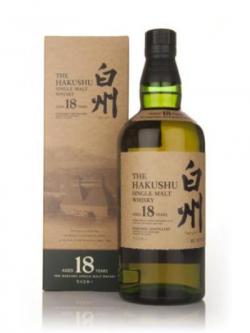 A massive step up in quality from the standard Hakushu 12 yrs, this 18yo is amazingly well-defined (as we've come to expect from Japanese whisky) with deliciously rounded fruit and cereal flavours, at times surprisingly reminiscent of the finest Irish potstill whisky


This dram has a gold-like color.

Nose (89): strong. fruity, apples, ginger, citrus, peat, wood.

Palate (91): oily, powerful. floral, honey, peat, malt, wood, spices, a little candies.

Finish (90): long. peat, wood, earthy, floral.

So based on other whiskies I have already tasted I rate this Hakushu 18 year with 90 points over 100.
Buy this bottle at
Save money when you buy Single Malt Whisky online. Check for the best prices from best online shops below: