Well, after reading Serge tasting note about Highland Park Loki, I have decided to eat my own words and buy a bottle of it. I usually have enjoyed the drams that Serge has scored over 90 and although I still think Loki is extremely overpriced, maybe £60 would have been a good price, I know that after Serge scoring it will be sold out in a matter of days…
Let's wait for it and see if I have done a good buying decision.
You can read the Press Release note after the break.
UPDATE: [2013/03/12]
Highland Park Loki Press Release Note
Highland Park Loki has been aged in traditional Spanish sherry casks as well as heavily peated casks and bottled at 48.7%, giving the whisky a sweet, spicy and smoky flavour. Highland Park intended the release to mirror the characteristics of the shapeshifting Norse god himself, describing the whisky as "chameleon-like" and "enigmatic".
Its release follows that of Thor in 2012, and is presented in the same Viking-inspired wooden frame.
The second release in The Valhalla Collection, a set of four unique whiskies, which take inspiration from the legendary Nordic gods of old, Loki continues the ground-breaking achievement that Thor began; a malt designed around the personality traits of an individual. The Orkney whisky maker has now created a unique flavor profile for Thor's follow up – Loki, a 15 Years Old Single Malt. While unquestionably Highland Park in style, the whisky mirrors the unpredictable, shape-shifting Loki character and as with the trickster god of fire himself, all is not as it seems.
There are classic traces of sweetness and spice, being matured in both traditional Spanish sherry casks as well as heavily peated casks, giving it a smoky punch, while retaining a light color. The finish is intriguing and complex. A chameleon-like whisky, constantly changing from appearance to finish, the expert palates who have savored Loki describe it as, "enigmatic" and "truly another whisky of the gods."
Gerry Tosh, Global Marketing Manager says, "Thor was the first of its kind, a true quality malt built around an individual's personality. This proved massively successful and it sold out globally. Loki will continue to take Highland Park and The Valhalla Collection into new territory.
While everyone will recognize the definite 'Highland Park-ness' of this 15 Years Old Single Malt, it will be the unexpected and surprisingly smoky dynamics that will really get palates excited and mouths talking. This is unlike any expression that has come before and will beguile and fascinate with its complexity and trickery. Remember, all is not as it seems."
Highland Park Loki, a limited edition Single Malt bottled at 48.7% ABV, comes housed in the same unique and award-winning wooden frame as Thor, echoing the fearsome contours of a traditional Viking long ship.
UPDATE: [2013/02/26]
It looks like it will be 15 years old whisky bottled at 48.7%. The price range for this bottled of Highland Park Loki will be between £130 and £160. There are some rumors saying that it will be a smaller batch than Thor…
Bad news for whisky drinkers.
Is this the new entry into the Valhalla Collection by Highland Park. Will Highland Park Loki be as expensive as the old one? Eviler?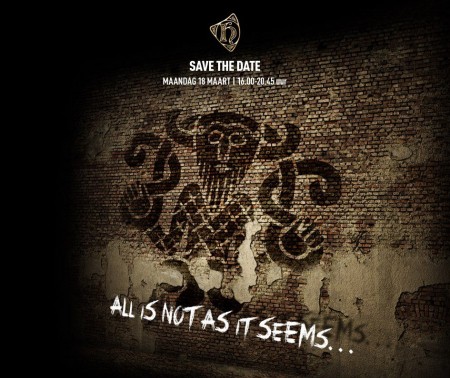 I enjoyed Highland Park Thor but I still think that its price was a hell above the real value of the whisky….
Barely a month until we know…