"Never disappointed by Doc Ampleforth beverages. Good whisky with a delicious PX topping that shines over the whisky. Works pretty well."
90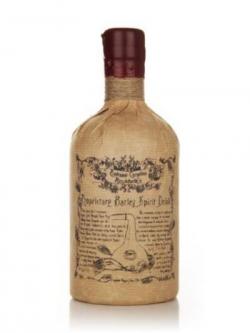 This latest product from Professor Cornelius Ampleforth is a mix of a 10 years old Speyside whisky matured in sherry casks with a reduced Pedro Ximenez sherry wine.

This drink takes the spicy, malty wholesomeness of malt whisky, and adds in the creamy thickness of Pedro Ximenez sherry.

And the result is simply amazing! Forget about categories, this liqueur is a great dram. You won't be disappointed.


This dram has a old oak-like color.

Nose (89): strong. sweet, raisins, honey, nuts, floral.

Palate (91): powerful, oily, creamy. sweet, raisins, wood, spices, honey, cocoa.

Finish (89): longer than average. honey, raisins, floral, cocoa.

So based on other whiskies I have already tasted I rate this Proprietary Barley Spirit Drink with 90 points over 100.