Sad days we live with our favourite drink prices going up and up and our income going down… well, unless you are a plutocrat. If you are rich this is perhaps the most exciting moment to get the very best ( and most expensive ) single malt ever created.
If you are feeling like this…
Keep reading and let me show the most expensive and best booze I have tasted so far. And if you are a distiller and want to send me ultra-premium whiskies so I taste and write don't hesitate a second.
1st Karuizawa 1964 48 years old
"Gorgeous! This Karuizawa has one of the best sherried noses that I have ever seen. Not a whisky for newcomers, it needs time and lots of attention to disclose it greatness. The more it is on the glass the more I like it"
94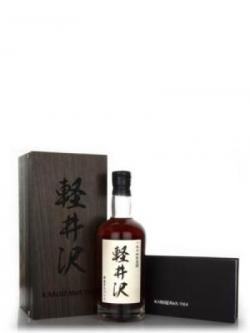 Bottled at a whopping 48 years old this Karuizawa is a stunning whisky bottled by Wealth Solutions from one of the oldest casks ever released.

Aged for 48years on Oloroso Butt number 3603 and bottled at an incredible 57.7% ABV.
Only 143 bottles worldwide.

This dram has a mahogany-like color.

Nose (95): more than average. nuts, citrus, wood, spices, chocolate, citrus, pine. One of the best Oloroso noses that I have ever tasted. Just grant it a good amount of time to open.

Palate (94): dry, powerful. honey, citrus, wood, spices, pepper, some smoke, nuts, cocoa.

Finish (93): longer than average. wood, spices, smoke, citrus.

So based on other whiskies I have already tasted I rate this Karuizawa 48 Year Old 1964 Cask 3603 with 94 points over 100.