Today I review a blended whiskey from Ireland, created by Cooley distilleries.
"Dry and green with a strong woody character. Not my cup of tea if you ask me"
85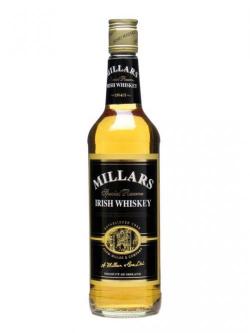 Millar's is a blend of malt and grain whiskeys from the Cooley distillery, matured in first-fill bourbon casks.


This dram has a fino-like color.

Nose (88): more than average. honey, citrus, floral, wood, corn, vanilla, cinnamon. Sweet, very Irish with a touch of woody cinnamon aromas.

Palate (84): light. honey, wood, floral, green banana, pears.

Finish (84): average. wood, floral, spices.

So based on other whiskies I have already tasted I rate this Millars Special Reserve Blended Irish Whiskey with 85 points over 100.

The nose is fantastic. It is two steps above the standard cheap Jameson. I am not much into the blends but this one is a good option.