90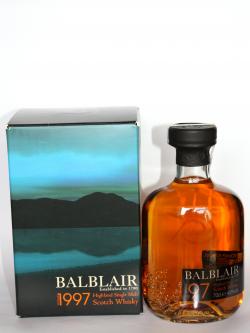 Long known to blenders as a category 'A' malt, Balblair is a terrific malt whisky worthy of far greater exposure than it has previously enjoyed. Newly relaunched as a series of vintage expressions, and repositioned as a premium product, hopefully this unsung hero will now finally get the attention and respect it deserves.

This dram has a amber-like color.

Nose (91): more than average. sweet, honey, fruity, pineapple, wood, tobacco, spices, peaches.

Palate (90): smooth, powerful. sweet, fruity, wood, tobacco.

Finish (90): average. wood, tobacco, spices, pinepple.

So based on other whiskies I have already tasted I rate this Balblair Vintage 1997 with 90 points over 100.