I got a set of samples from Spirit of Hven a few days after Christmas for reviewing but I haven't found time to do it till now… and I really regret it because they are quite interesting… but let's not spoil my own reviews.
Today I will review the flatter of the three, a organic gin made at by the Spirit of Hven at the island of
"Decent gin with a nice touch of botanicals and a bold citrus profile. A safe bet for the perfect gin tonic if you ask me"
78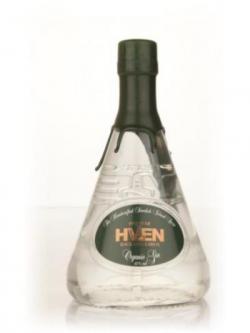 An organic gin from the Swedish island of Hven, the botanicals are infused for a day in grain spirit and then redistilled in copper pot stills and matured in oak. The result is a delicate gin with hints of spice.

This dram has a white-like color.

Nose (77): more than average. citrus, juniper, lavender, herbs.

Palate (78): light, smooth. citrus, malt, juniper, herbs, liquorice.

Finish (78): longer than average. citrus, juniper, liquorice.

So based on other whiskies I have already tasted I rate this Spirit of Hven Organic Gin with 78 points over 100.
Buy this bottle at
Save money when you buy Single Malt Whisky online. Check for the best prices from best online shops below:
It is a decent gin that won't disappoint you. I am not a big fan of Gin… beyond drinking them with some citrus peel and tonic water and this Gin does the work. For more exotic experiences you better look somewhere else.