Whisky tasting Sessions is a blind whisky tasting run by Whisky-distilleries that is quite interesting because you taste strange and rare drams the way they should be reviewed: blind.
I have just realized that I still have to write about a few Whisky Tasting Sessions and one Rum Tasting Session. This is the 2014-01, and I have found a few quite good drams.
Let's review them and I tell you my favorite.

#1 Macallan 1998 Marsala Finish
#2 Deanston 19 years old Master of Malt
#3 Springbank 19 years old Single Cask Master of Malt
#4 Loch Lomond ( coloured )
This is a modified dram introduced to check it tasters raise the score for a coloured dram. Pretty mean :)

"Not sure what to make with this whisky... It could be a moscatel finished highlander?"
85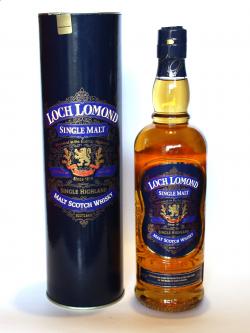 A mellow, slightly peaty nose, with a hint of brandy butter. The taste on the palette is sweet, smokey, with hints of finest Madeira wine and has a long, mellow finish, with echoes of a raisiny Christmas pudding.

This dram has a gold-like color.

Nose (84): more than average. honey, fruits, raisins, citrus, vanilla. I have tasted this before... Highlands?

Palate (85): powerful, oily. honey, citrus, fruity, wood, vanilla.

Finish (86): longer than average. honey, wood, tobacco.

So based on other whiskies I have already tasted I rate this Loch Lomond with 85 points over 100.

#5 Bunnahabhain 20 years old 1991
<#6 Miltonduff 1995 Malts of Scotland
Miguel says….
An interesting experience as always… I really enjoyed the Bunnahabhain and I have been surprised by the Springbank because I really enjoyed it when I tasted it knowing what it was.