"Very nice cognac from Camus. Better than Courvoisier if you want my opinion"
85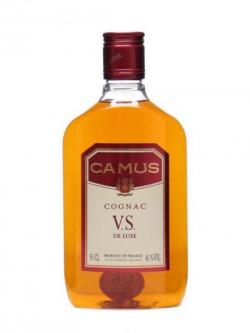 Camus VS Elegance has a style all of its own, with a nose that is charmingly floral, and a fruity palate with hints of pepper and surprising richness in the gentle oak and vanilla finish.

This dram has a amber-like color.

Nose (85): average. floral, sweet, citrus, lemon zest, grapes.

Palate (85): smooth. lemon zest, spices, wood, grapes, pepper.

Finish (85): short. honey, lemon zest, cinnamon.

So based on other whiskies I have already tasted I rate this Camus VS with 85 points over 100.