"For academical purposes tasting. Really recommended for mixing, works great with a Coca Cola and ice"
78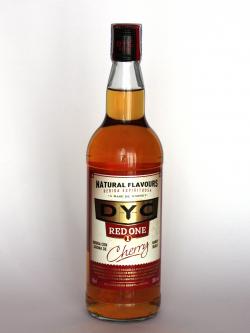 DYC has created a cherry infused Spanish blended whisky targeting a youngsters market.

If you like cherry-like drinks this liquor is really smooth and pleasant.

This dram has a gold-like color.

Nose (81): more than average. cherry,honey, floral.

Palate (79): light, smooth. cherry, vanilla, citrus, honey, bubblegum.

Finish (75): very short. cherry, citrus.

So based on other whiskies I have already tasted I rate this DYC Red One with 78 points over 100.